after this, tower 101?
Jotted down on 8 September 2004 10:28
before september 2004, my biggest dream was to see the petronas twin tower with my very own eyes. then the dream came true on September 4, 2004, when I landed in kuala lumpur and after a quick bath in the hotel I rushed to see the tower and voilaaaa....it's not that amazing as I thought it is, but still in night time, it is soooo gorgeous.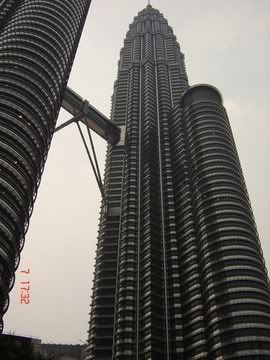 0 Responded
Give Me Some Thoughts